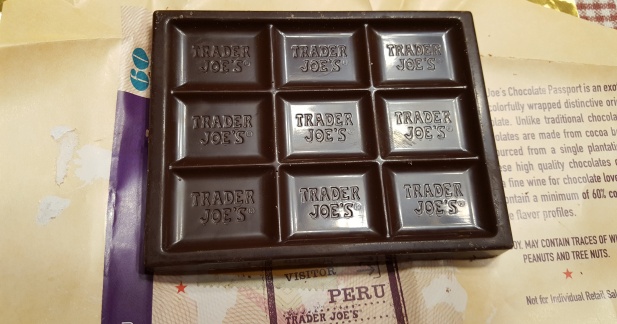 Chocolate of the week: Peru
Peru is situated in western South America, bordered by Ecuador, Colombia, Brazil, Bolivia, Chile, and the Pacific Ocean.
Cacao is grown in many regions throughout the country. (As an interesting aside, in 2007, a rare variety of cacao called Pure Nacional was rediscovered in Peru. Decades earlier, disease had destroyed 100% of these trees, or so it was thought. Pure Nacional was put on the extinct species list. Pure Nacional is a white cocoa bean, not the common purple color.)
Peru's diverse microclimates provide unique growing conditions for cacao - different varieties of cacao growing at different altitudes.