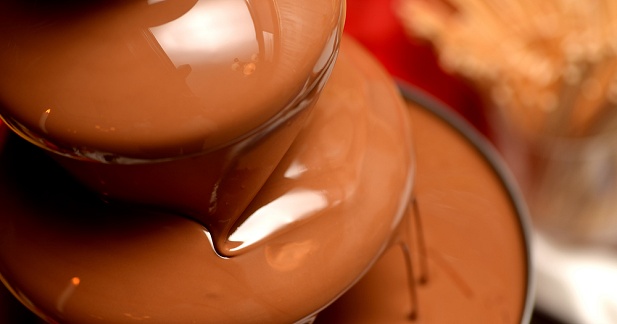 My son graduated from college a couple weeks ago. Earlier, during the party planning stage, he informed me that he's not really into cake for dessert (what!?). Sweets, he said, are more my style.
So, when it came to figuring out what to serve, I was looking for easy, delicious, fun, and well, not the typical decorated sheet cake.
While different ideas kept floating around the edges of my thoughts (but not really impressing me), my mom suggested a chocolate fountain. Hmm. That had appeal. What could be easier than self-service dessert? And what could be more fun and delicious than a cascading wall of chocolate with endless dipping treats?