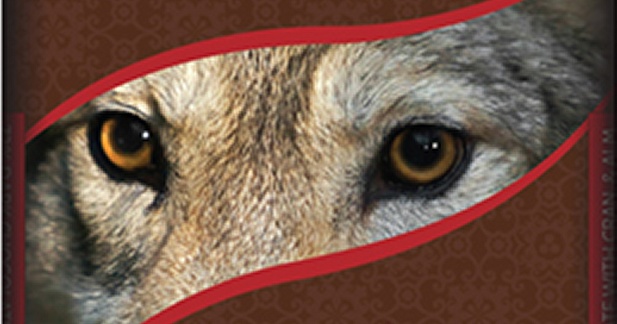 Endangered Species Chocolate Bar
May 2, 2011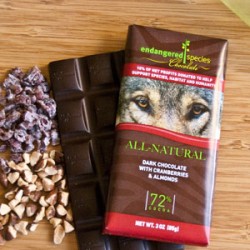 The All-Natural, 72% Dark Chocolate with Cranberries and Almonds bar is oh-so good in oh-so many ways. First of all, the flavor is excellent. The chocolate is bold with soft earthy notes. These flavors blend perfectly with the chewy cranberry pieces and crunchy almond bits.
Endangered Species brand chocolates promotes awareness and conservation of at-risk species of animals. This particular variety (cranberries and almonds) is surrounded by a wrapper that, when you read the inside, increases your knowledge about the struggles of the Gray Wolf.

A chocolate purchase from Endangered Species means you are not only encouraging conservation efforts of various animals around the world but also supporting a source of chocolate grown from ethically traded cacao farms.
Aside from the educational efforts of this chocolate company, they make great tasting chocolate!  And isn't that ultimately what it's all about?  I mean, if you want to support saving endangered animal populations you could just make a monetary donation to your favorite charity.  But instead, you buy their product and you have certain expectations about it.  Well, you won't be disappointed!   And you won't break the bank either. I bought my bar at the local grocery store for $2.82 (their website says it retails for $2.99).
For more information, visit their website at www.chocolatebar.com.

Bryn worked for nearly 10 years in a research and product development for Ambrosia Chocolate Company in Milwaukee, Wisconsin. Now she develops all of the CUO lessons and coaches the members of the
Primal Chocolate Club
.

Latest posts by Bryn Kirk (see all)