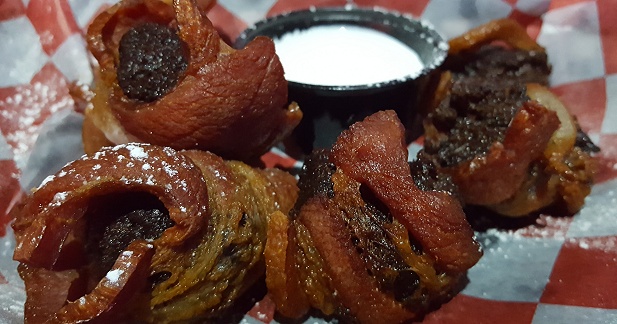 Everything tastes better with bacon!
A local bar & grill in my town has a bacon theme. They implemented the idea of serving all you can eat bacon, for free, during happy hour.
Their food menu serves only dishes with bacon. They offer usual items like bacon topped burgers and bacon wrapped water chestnuts, but there are also some surprises...