Tag Archive: chocolate truffles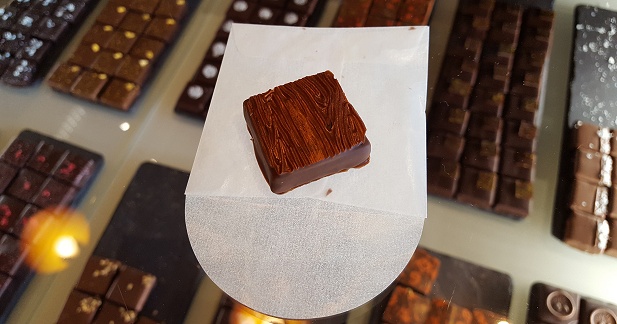 As I walk along the streets of Disney Springs, Florida on a very warm day, I am a bit overwhelmed with the abundant variety of shops and restaurants. I'm not a big fan of shopping while on vacation, but I don't mind wandering around if I have some time to kill. And I'm always on the look out for quaint chocolates shops!
This time I'm rewarded as I stroll along to find The Ganachery. Perfectly decorated truffles are lined up behind glass in an air conditioned store. I'm interested in buying a box of assorted dark chocolate truffles but I worry about carrying them around in the Florida heat. I decide to get one truffle and eat it on the spot.