Tag Archive: dark chocolate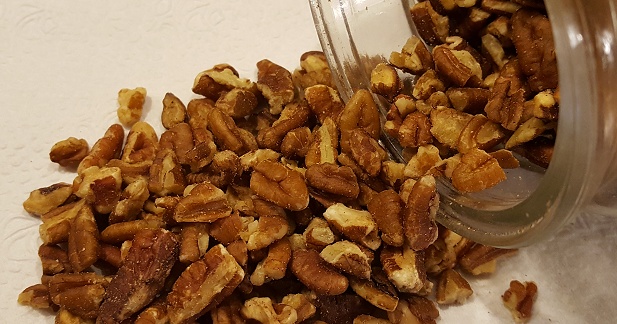 In 1907, Shibley Azar opened a small store in El Paso, Texas selling nuts and candy. The business grew and is now Sunrise Confections owned by Mount Franklin Foods, LLC. They continue to manufacture confections and nut products. The newest facility makes natural, organic, and functional food products.
According to their website, Sweet Valley Organics snack bites come in five varieties: Chewy Bananas, Sea Salt Toffee Almonds, Tart Cherries, Sea Salt Carmel Cashews, and today's feature item, Praline Cinnamon Pecans.